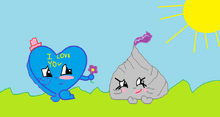 Hi there!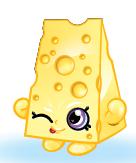 Welcome to my page!
I am Oliva Oil, and here is my song:
i pledge aliegiance to the corn of the unites fields of Shopville,
And to the corns at wich we stand, one nation, under Corny Cob,
indipoppable, with corncobs and husks forever.
yeah I love Corny Cob, she was one of my first SPKS
My SPKS
For Season 2, I have...
Yellow Corny Cob
Red/White Poopy Corn
Orange Squeaky Clean
Pink Ice Cream Dream
Yellow Sour Lemon (from swapkins)
i can't remember all of them
For Season 3...
brown Cheese Louise
brown Molly Moccasin (had the white one, but lost it)
Dark green Sweet Pea (adoptive daughter of Sour Lemon)
White Wild Carrot
Pink Snippy
Green Stella Stapler
Green Teenie TV (the best, nobody likes her D:)
White Chatter
The most underrated (and worst in my 'pinion) season 4...
Blue Flushes (TOILETS TOILETS TOILETS)
Both Peely Potato
Purple h0t choc
Blue Rit(z crackers)a Remote
Blue Tammy TV
Yellow Cheeky Cherries
still can't remember
Allspice 5...
Purple Sadie Soccerball
Pink-at-the-top Bailey
i can't remember the rest ahhh
SEASON SIX RHYMES WITH CHEX MIX
Olivia Olive
Olive Oil
Berry Sweet Pancakes
Blocky Ice Cube
MIss Sprinkles
Strawberry Top
V. Nilla Tubs
Betsy Butter
Gallery

Community content is available under
CC-BY-SA
unless otherwise noted.